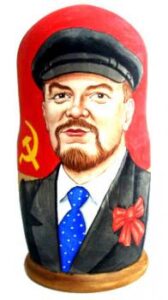 Original Nesting Dolls
Exquisite Russian Dolls
Russian nesting dolls had the opportunity to be very well known everywhere in the world. Russian craftsmen have the best skill to design different patterns and themes of matryoshka. The color, pattern, and shape of these matryoshkas will catch your attention. Matryoshka is made of purely natural wood, with traditional hand-painted craftsmanship, beautiful artwork, and iconic children's toys. You can use them for decorating your home. Traditional Russian nesting dolls make lovely decorations. Both children and adults love opening and stacking one at a time. Feels shocked after each (a small durable child requires adult assistance) Natural wood, original wood colour, classic carving, artisan use. The character is lively, and this is not just a doll but also a piece of handmade artwork. Therussiantreasures.com has a wide variety of matryoshkas. Some make our Russian nesting models of the very most respected craftsmen in Russia. You will find unique pieces from very talented artists on our website. These Russian dolls are small in size, making them a perfect thing for gifting to the loved one. Kids also appreciate such cute wooden toys. So what are you waiting for? Discover our traditional and unique matryoshkas. Get stunning patterned nesting dolls at the best price.
Where do our inventions come from?
We carefully pick all of our items from local artists in Sergiev Posad, Moscow, Saint-Petersburg, Kirov, Zagorsk, and the village of Semenov. The items are sent straight from the towns where the artists live and work. Prices are agreed individually with the musicians to ensure that they are fairly compensated and that their needs are met.