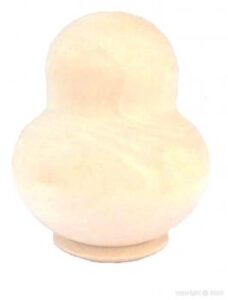 Matryoshka (Nesting Dolls) to paint
Feel the Wonder of Russian Nesting Dolls
You will get a reason to smile with our lovely Russian nesting dolls. The nesting dolls are traditional dolls of Russia and are created with hands. Nesting dolls are the most eye-catching and famous gifts all over. The settling dolls with more modest dolls inside are called Matryoshka. The name, Matryoshka, is related to a picture of a healthy mother with a major family. They are viewed as a wonder in world culture and the image of Russian society craftsmanship. 
Matryoshka was initially made for youngsters, yet not long after turned into an artistic work. Our assortment of hand-painted matryoshka dolls has an incredible assortment, from simple dolls to collectible show-stopper. We will fulfill the demand of everyone. You can use these eye-pleasing dolls as a decorative object, or you can gift your near and dear one. 
You can enjoy a wide collection of Russian nesting dolls from our online store. So what are you waiting for? Start your search now.