The unusual Matryoshkas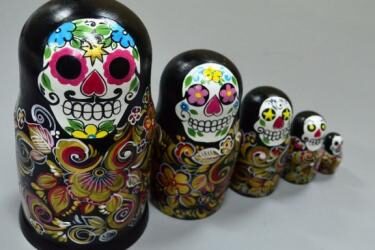 Matriochkas are true representatives of Russian craftsmanship's culture. Matriochkas consists of nesting dolls that can be easily recognized by their central theme and characteristic form that depicts a countrywoman. These nesting dolls are built using painted dolls and beautify your house. Apart from the traditional matriochkas, the craftsman has started creating a new and unusual type of matriochkas that are unique and authentic for your home interior. Nowadays, you can find different designs and styles of matriochkas according to every occasion. These unusual matriochkas are a blend of originality, modernity, and traditional design.
Matryoshkas nominated by leading fashion stylists and designers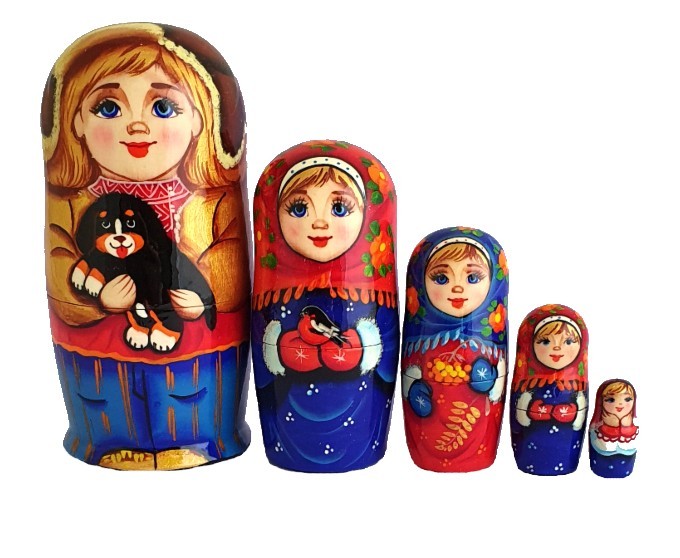 Among the other ancient nesting dolls that come with their uniqueness and traditional look, we feel matryoshkas that have been crafted by big fashion names have dominated the market. On the eve of the 10th anniversary of Vogue in the Russian edition, a lot of creators show up with their own beautiful variant of matryoshkas. Every matryoshka has its own classy appearance and rare styling. After Vogue, other big fashion organizations like Prada, Gucci, Ralph Lauren, Versace have taken their step in this trend and presented their elegant matryoshkas creations. 
Sign of the festival and the traditional arts: unusual matriochkas
Along with the traditional matryoshkas, artists have also crafted matryoshkas for special occasions and festivals to match the sound of the event. For example, Santa Claus, Snowman, Christmas tree for the eve of Christmas. These matryoshkas portray the seasonal theme so well they are worth collecting. For the time of winters, pretty cool and elegant matryoshkas representing the snow landscapes with angels in the background are created. Similarly, for the spring season, plenty of green tones and floral beauty are depicted through the matryoshkas. Also, some modern matryoshkas have a highly artistic and effortless design having multiple shades and textures used as decorative objects. Other variations like shape alterations are also made on matryoshkas along with modifying the color scheme and theme. Animal matryoshkas like a panda, bear, cat, etc are very popular among the Russians and are widely used as gift material. These animal matryoshkas have a sustainable quality design which makes them unique. Nesting dolls also come in unusual shapes like having a round base or the bottle cover shape which is basically an elongated form.